About Our Company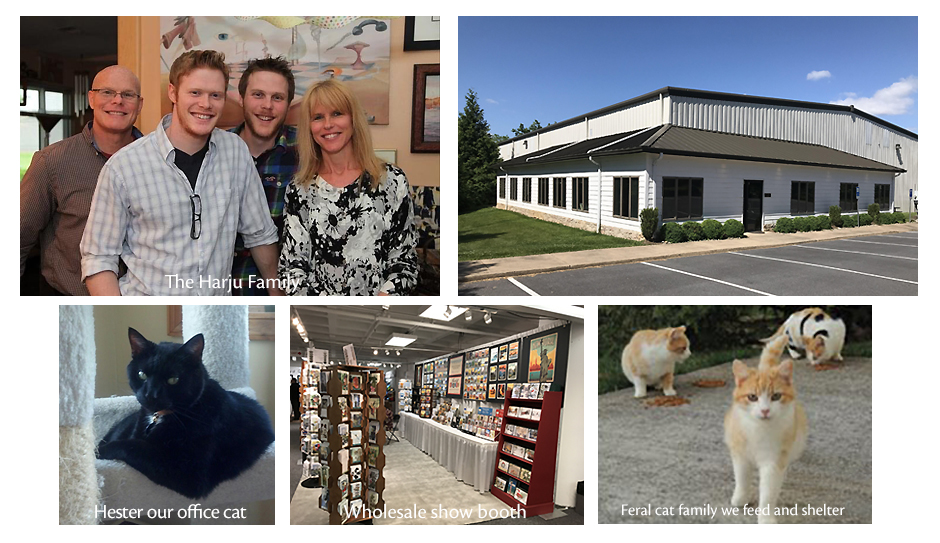 FAMILY OWNED SINCE 1998
Pumpernickel Press started with a leap of faith by Bob Harju in the basement of his Leesburg, Virginia home in 1998. Starting with 20 designs of embossed boxed Christmas cards, the family-owned business is now one of the leading producers of quality embossed greeting cards with over 2,000 designs of boxed Christmas and everyday occasion cards. Wife Skeeter joined Bob early on and their two boys Ryan and Robby followed along once they finished school.
MADE IN THE USA & ECO-FRIENDLY
All our greeting cards and paper products are printed and packaged in the USA. We only print using agricultural-based inks on premium grade recycled paper. Our paper is a custom made mix of 30% post-consumer waste and 70% paper made from eco-friendly managed forests. We are committed to producing and manufacturing products in America - everything from the products to the packaging.
UNIQUE PRODUCTION STANDS OUT
What set Pumpernickel cards apart from all others is our unique production process capabilities. We are able to combine brilliant color printing on soft uncoated textured paper with detailed sculpture embossing resulting in cards that come to life. The key lies in the prepress process we developed years ago that allow us to print this rich color with the same brilliance and depth you see on coated paper. This process is still unmatched in the greeting card industry and a big reason people love our cards.
SUPREME QUALITY STANDARDS
Quality is never sacrificed for profit in any phase of production. All of Pumpernickel's vendor and business partners are expected to hold the standards they have set and expect. From innovative designs, superior fine art, and sculpted embossing produced from hand-tooled brass dies to the brilliant color printing on premium uncoated paper, each card is treated as a piece of art from concept to finish.
GIVING BACK
Pumpernickel Press has always supported various organizations that are committed to helping children and individuals in their communities, in the US and throughout the entire world.